Wild Beast Feast: A Wild Game Dinner and Gun Giveaway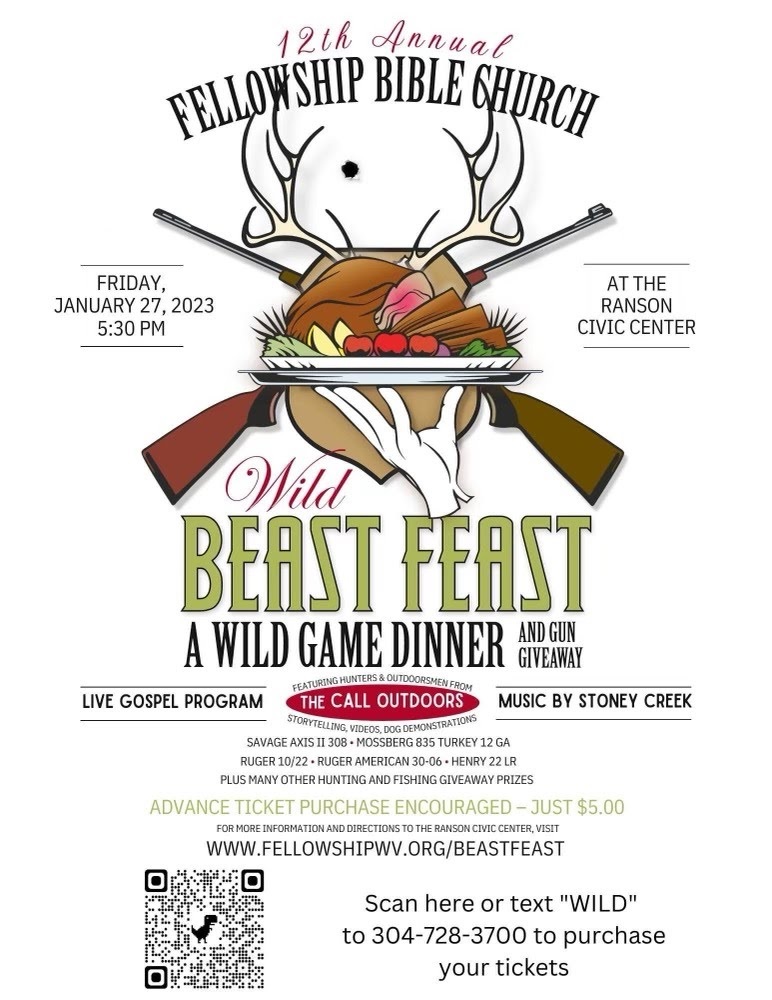 Join us on January 27, 2023, doors open @ 5:30p.m. at the Ranson Civic Center for the 12th annual Wild Beast Feast. Enjoy great food, prizes, a chance to win one of five hunting rifles, live music, and a gospel presentation by The Call Outdoors.
Tickets cost $5 per person, you can purchase online by clicking this link, purchase at the church office, or purchase at the event.
Related Events