Key Club Division 8B Snowball Winter Formal to Benefit the Boys and Girls Club
February 11 @ 5:00 pm

-

9:00 pm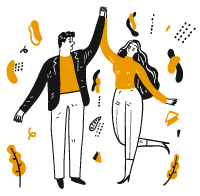 Key Club Division 8B is holding a Charity Winter Formal at the Ranson Civic Center on February 11 from 6-9. All proceeds will benefit the Boys and Girls Club of Jefferson County, WV (minus a donation to the Jefferson County Sheriff Reserves for their presence during the event). There will be a limited amount of tickets available to students at Washington and Jefferson High Schools. Each ticket will cost $20, and is non-refundable as this is a charity event. Please note: this is for Washington and Jefferson High School students only.
Information on ticket sales are forthcoming and will be first come, first serve. Your child MUST turn in a permission slip when they purchase their ticket. Tickets will not be sold to anyone without a signed permission slip.
The Pour House Café will be open during the event for attendees to purchase refreshments. Students must be at the event by 6:45, or they will not be permitted inside, and they will not receive a refund, no exceptions. Students are not permitted to leave until 8:30, no exceptions.
As this is NOT a school event, please do not contact either school for details as they may not be able to answer your questions. Please private message me, and I will have someone answer any questions you may have. The Jefferson County Sherriff's reserve will be present along with chaperones. If you are interested in chaperoning, please pm me.
Although this is not a school event, all school rules will still apply. If these rules and others listed on the permission slip are not followed, the offending attendee will be asked to leave the premises immediately, and will not be given a refund.
This is a winter formal. so please wear formal attire.
Thank you in advance for supporting the charity event!
Related Events